What is Sage Accounting?

Sage accounting software has a cloud and desktop product solution, that is aimed at small and medium sized businesses. Sage accounting empowers small businesses to provide simplicity over controlling your day-to-day finances, reduces time spent on admin whilst ensuring easy compliance.
Sage accounting is supported by the MFW Mobile App. Download our App and not only can you log into your Sage accounting platform but you will also have access to lots of additional tools, calculators, information and news. The MFW Mobile App makes keeping up to date and accessing all your information from one point much easier. It is free to download and available for IOS and Android devices.
Why use Sage – the story behind Split Screen Coffee Company
Key features and benefits of Sage
The key features and benefits of using Sage Accounting are:
Ability to run your business from anywhere, anytime
Real Time Information available at your fingertips
Ability to collaborate with your accountant
Simplicity and you do not need to be an accountant!
App for both mobile and tablet devices
24/7 telephone and email support to help you navigate around
Making Tax Digital ready for compliance with VAT
Sage 50 Cloud Accounts
This solution, combines the convenience of the cloud with the power of desktop accounting software. There are 3 different packages available for small to medium sized businesses, the products vary on features available, the number of users and the pricing.
The accounting software allows for you to control your business' finances in one place for cash flow, VAT compliance (Making Tax Digital ready), banking and invoicing. The ability to be able to make financial decisions on a timely and easy manner is supported by the features of being able to monitor your performance in one place.
Authorised Dealer & Sage Business Partner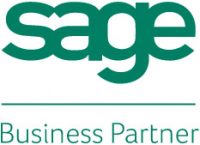 As an authorised dealership and Sage Business Partner, we are ideally placed to provide Sage software training. We can also provide support and advice to help you use your system to the full.
We'll also assess whether we believe this is the right software for you and your business.
Our team of fully trained Sage Consultants offer friendly, one-to-one training sessions for your accounting staff to ensure they are confident with the system and we can also assist with top up training as necessary.
For more help choosing and using Sage bookkeeping software and Sage accounting software whether that is Sage desktop accounting software or Sage cloud accounting software please contact your local MFW office for more help and advice.
More videos and tips are available on the Sage YouTube channel