Benefits Of Working At MFW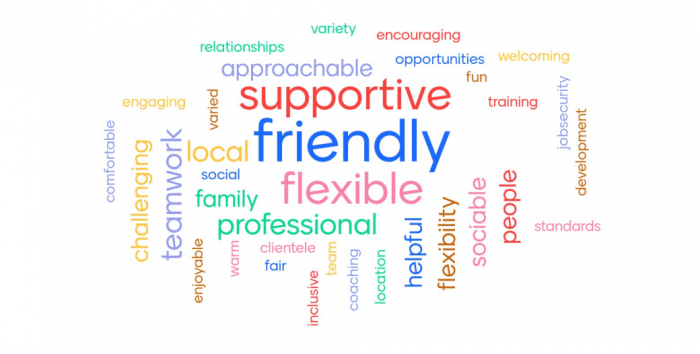 As well as excellent remuneration packages the partners provide a host of benefits to MFW team members.
This includes:
Social events including our firm-wide annual event
Hybrid and flexible working
Pensions
Life Assurance
Access to private medical care
Tailored training and development
MFW Employment Assistance Programme
Training and development
At MFW we offer training for various qualifications including AAT, ACA, ACCA and CTA. Our trainees generally combine first class college tuition, supplied by our preferred tuition provider, with industry-admired practical experience obtained through their day to day work with us.
A number of our trainees are on formal apprenticeships, providing additional training on soft skills which complement their accountancy qualification they are working towards.
Whilst the majority of our trainees follow the above method of studies, we also allow trainees to adopt alternative methods, such as home self-study with tuition provider resources supplied, as we appreciate that people have different ways of learning.
Our priority is to give our trainees the best chance of being successful with their chosen qualifications and their future careers.
As well as those on formal training contracts for the AAT, ACA, ACCA qualifications, the firm is committed to the ongoing development of all professional and administrative staff with consideration to both the training needs of the individual concerned and business requirements.
Ashley Phillips, head of the firm's training committee, comments '"Training doesn't stop when you qualify as an accountant, it's only the beginning. At MFW we pride ourselves in helping our staff to become the accountants and professionals they want to be. There is always room for technical and soft skill development. We encourage our staff to consider specialisms, career progression aspirations and personal development goals when setting their annual professional development targets. We are always looking for individuals to take responsibility and have the opportunity to be a part of the development of the firm. We recognise that it isn't just Partners who have good ideas. Our strength is in the collective knowledge and ambitions of our entire team."
MFW Employment Assistance Programme (EAP)
The pandemic highlighted the need for us all to take care of our minds, bodies and general well-being. With this in mind, our partners have collaborated with Care first, an independent, leading provider of professional employee support services, to launch the MFW Employee Assistance Programme (EAP) which is free to use and available 24/7 for all MFW team members.
Using the EAP, you can gain access to professionally qualified counsellors and information specialists, who are experienced in helping people to deal with all kinds of practical and emotional issues. You can also access a wide range of supportive information, read helpful articles published by the Care first team, view webinars covering a variety of well-being topics and even speak with a Care first counsellor in real-time via their online counselling facility.
Come Join our Team
For details about any vacancies please click here.