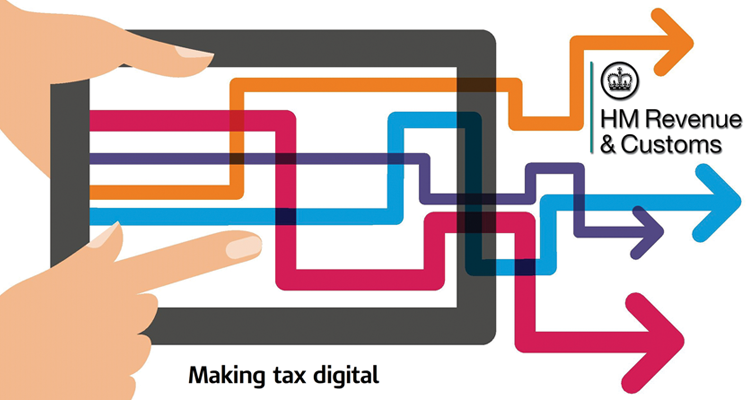 Posted by karengray - February 11, 2019 9:07 am Everything you need to know about making tax digital
Originally announced by HM Revenue & Customs in the March 2015 Budget, Making Tax Digital is an initiative designed as part of the government's plans to make tax simpler for individuals and businesses alike. Making Tax Digital was put forward as a way to put an end to the tax return, while supporting a 'transformed tax system' by 2020. HMRC has expressed that the main function of Making Tax Digital is to ensure that tax administration is simpler. as well as more effective and efficient for taxpayers.
But what does it mean?
To put it simply, under the Making Tax Digital initiative, taxpayers must send HM Revenue & Customs a total summary of their income and expenditures each quarter of the year. HMRC has stated that this will encourage and sustain a more accurate projection of the amount of tax that is due. This is in comparison to the existing model of taxpayers receiving a singular tax bill at the end the year.
For this to happen, taxpayers must integrate their accounts with relevant software. However, HMRC has said that spreadsheets, provided they meet the technical requirements, can be used. This does mean that soon paper records will no longer be sufficient or accepted, and it will become mandatory for all self-employed people, landlords and businesses to record their income and expenditures through software or suitable spreadsheets.
There are of course exceptions to the rule, including those who are not able to engage digitally for religious reasons, or due to other factors such as age, disability or location (e.g. no availability of broadband). These exemptions are the same as the current exemptions for VAT online filing.
Making Tax Digital Timeline
2019: Self-employed people, landlords and businesses who achieve a turnover between the minimum MTD threshold of £10,000 and the VAT threshold (currently >£85k) begin the updating of HMRC quarterly for Income Tax and National Insurance obligations through accounting software.
2020: Most self-employed people, landlords and businesses begin the updating of HMRC quarterly for Corporation Tax obligations through their accounting software. The full range of HMRC services become available through digital tax accounts.
HMRC have recently published the following pdf explaining the milestones for Making Tax Digital.
So what do you need to do?
When considering your own business, your focuses should include:
If you currently maintain records on spreadsheets or paper then your processes will need to change. You will need to implement Making Tax Digital compliant software and allow yourself enough time to understand your new system before your deadline. (Our recommended software options are below, or alternatively, you can visit gov.uk.)
If you are already using accounting software, please ensure that your software is MTD compliant.
If you have an accountant to do your bookkeeping and quarterly reporting, then you will need to add in sufficient lead-times so you can provide your records in time for each quarter-end. Please be aware that penalties will occur for missing deadlines, and any interest charged will be steep.
To ensure that your business is ready for the Making Tax Digital initiative, it is encouraged for you to get advice as soon as possible. At McCabe Ford Williams, we pride ourselves in offering our clients the very best advice and strive to take the time to discuss your transition to Making Tax Digital with you, so that you and your business are ready.
Software options
We work alongside many online software providers, including the following:
• Xero
• KashFlow
• Sage One Accounting
• FreeAgent
• QuickBooks Online
Most of these packages are cloud based solutions, which enable you to access your information online anywhere and anytime. This will improve your efficiency and make day-to-day tasks of running your business more simple. You can learn more about this on our Cloud Accounting page.
These packages provide similar features suitable for larger or smaller businesses, with a monthly subscription cost. However, there are MTD compliant desktop solutions that you can also use.
How We Can Help
At McCabe Ford Williams, we have expertise in the majority of the leading digital tax software packages, and can help you with the important decision of choosing the best package for you. We consider options based on your requirements and talk you through the benefits of a shortlist of solutions, and how best to implement them, regardless of whether that is a cloud-based solution or not.
We can demonstrate these software packages for you so that you can feel confident using a platform you are comfortable with, and that it will assist you in your business goals. We can also help you make the most of your system by provide you with all the training you need, as well as helping you adopt best practices and providing you with hints & tips.
To book a free Making Tax Digital consultation, complete our contact form or call your local McCabe Ford Williams office. For further information on Making Tax Digital, please visit gov.uk.