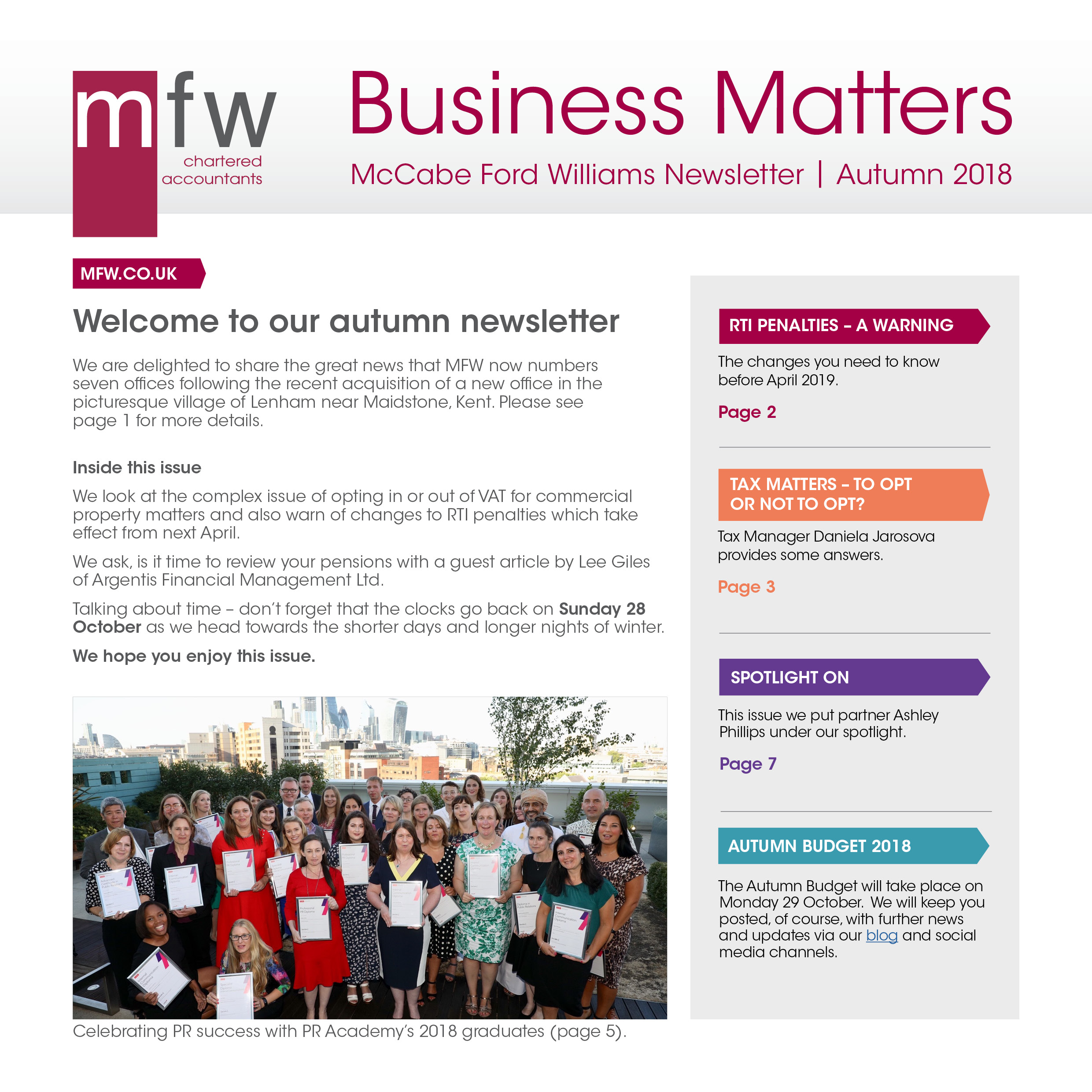 Posted by karengray - October 1, 2018 10:44 am Business Matters – autumn 2018
Welcome to the autumn 2018 edition of our Business Matters newsletter.
Inside this issue:
Changes to RTI penalties come into effect from next April.  Find out more with an update by Payroll Manager Tina Mitchell;
Tax Manager Daniela Jarosova looks at the complex issue or whether you should opt in or out of VAT on commercial property matters;
We meet the husband and wife team behind client PR Academy and find out why PR is so important;
Our spotlight falls this issue on Partner Ashley Phillips;
Is it time to review your pension – Lee Giles of Argentis Financial Management Ltd gives some advice.
For more information about any of the topics covered in this issue please contact your local MFW office.