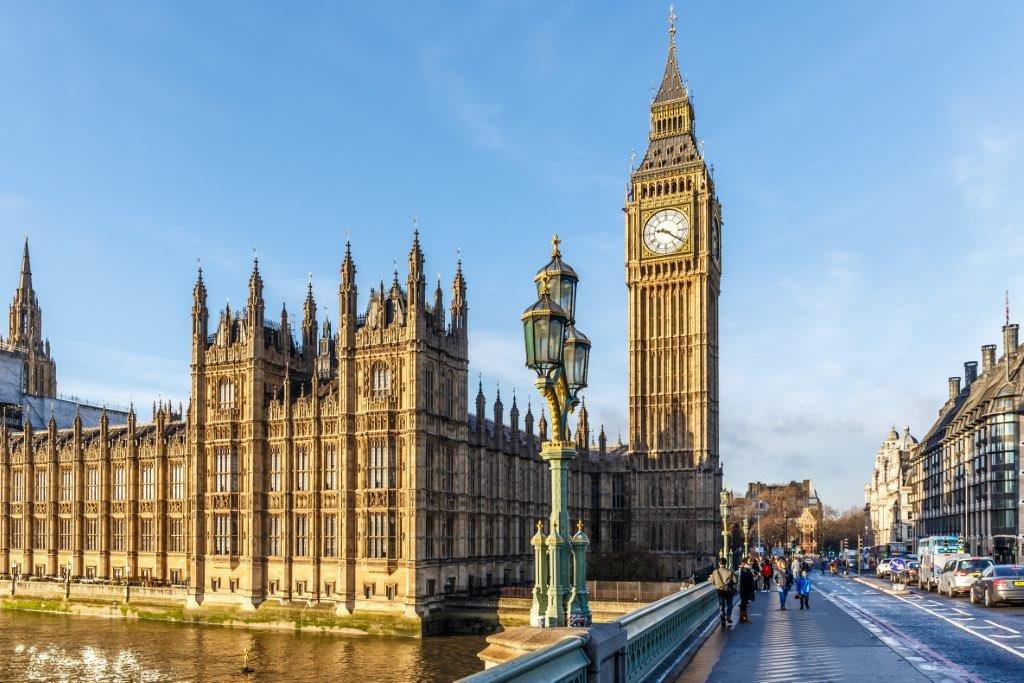 Posted by karengray - March 14, 2018 2:35 pm Spring Statement 2018 highlights
On Tuesday 13 March Chancellor Philip Hammond delivered his first Spring Statement in a move to the one fiscal policy update a year as announced in the Autumn Budget.  His speech provided an update on the UK's economic and fiscal position, a report on progress made since the last two Budgets and announcements on further consultations, which will be undertaken ahead of the Autumn Budget later this year.
Economy
The Chancellor was pleased to report on a growing UK economy, which had seen growth every year since 2010.  An economy he said which under Conservative leadership had added 3 million extra jobs, which, in that time, had resulted in the highest levels of employment and the lowest levels of unemployment.  He reinforced the positives of a country with unique strengths, including the global language of business and a legal system, which is the jurisdiction of choice for commerce.  Our companies, he said, "are in the vanguard of the technological revolution whilst our world-class universities are delivering the breakthrough discoveries and inventions that are powering it".
Office for Budget Responsibility (OBR) forecasts
Economy
On 13 March, the OBR produced its second report for the fiscal year 2017/18 with forecasts predicting more jobs, rising living wages, declining inflation, a falling deficit and shrinking debt.
The economy grew by 1.7% in 2017 compared to 1.5% forecast at the Autumn Budget.  The OBR has also revised up their forecast for 2018 from 1.4% to 1.5% and thereafter:
2019/20   1.3%                         2020/21   1.4%                         2021/22   1.5%
Inflation
Currently the level of inflation is above target at 3% but the OBR forecasts that this will fall back to target over the next 12 months meaning that real wage growth is expected to be positive from the first quarter of 2018/19.
Borrowing
The OBR forecasts figures for borrowing this year at £45.2bn, £4.7bn lower than forecast in November and £108bn lower than in 2010.
Borrowing as a % of GDP
2017/18   2.2%                         2018/19   1.8%                           2019/20   1.6%
2020/21   1.3%                         2021/22   1.1%                         2022/23    0.9%
Debt forecast
As a result of this more favourable outlook for borrowing, the debt forecast is nearly 1.1% lower than in November and represented the first sustained fall in debt in 17 years.
2017/18   85.6%                       2018/19   85.5%                       2019/20   85.1%
2020/21   82.1%                       2021/22   78.3%                       2022/23   77.9%
The Chancellor mentioned the change to fiscal rules announced in autumn 2016, which provided more flexibility to adopt a balanced approach to repairing the public finances and a commitment to continue to reduce debt to safeguard from any future economic shocks. 
Progress made
£60bn of new spending shared between long-term investments in Britain's future including:
£9bn for the NHS and the UK's social care system, which incorporated a special payment of £4bn towards this in 2018/19.
£2.2bn more spent on education and skills.
£31bn to fund infrastructure, R & D and housing through the National Productivity Investment Fund.
£11bn of funding for 2018/19 to help with short-term public spending pressures.
Cutting taxes for 31 million working people by raising the Personal Allowance and raising the National Living Wage (NLW) to £7.83 from April 2018.
The biggest public R&D spend in four decades.
Backing businesses
The Conservatives "would continue to champion those who created the jobs and the wealth on which our prosperity and our public services both depend and not demonise them", he said.   Business rates reduced by over £10bn and the promised triennial business rate review will now be brought forward a year to 2021.
The Chancellor, however, warned that there was still much to do to back the enterprise and ambition of British businesses, to tackle long-standing issues of poor productivity. He announced new initiatives to work with businesses so that the least productive businesses could learn and catch up with the most productive ones.
He also promised to look into the issue of late payments to small businesses.
'Brexit'
 Mr Hammond mentioned the "substantial negotiations" that had taken place with the EU, which will deliver a 'Brexit' which supports British jobs, businesses and prosperity.  The Conservatives, he said, were also looking forward to an important step forward at next week's European Council meeting.  Yet the government would, he said, continue to prepare for all eventualities and announced that the Rt. Hon. Chief Secretary had now published his departmental allocations of our £1.5bn 'Brexit' preparation funding for 2018/19.
Other progress
The roll out of the first allocations for the £190m Full Fibre Networks Challenge Fund.
£25m for the first 5G test beds.
£500m for new T Levels, the most ambitious post 16 reforms in 70 years. A further £50m to now be made available to businesses to help them prepare for the roll out of T Level work placements.
The Chancellor, the Education Secretary and members of the TUC and CBI have met for the first meeting of the National Retraining Partnership in a bid to outline training plans to prepare British people for a better future ahead.
The largest road-building programme undertaken since the 1970s, together with a number of major infrastructure projects including Crossrail.
Devolving powers and budgets to elected mayors continues including the Northern Powerhouse and the Midland Engine. Other negotiations are already underway with 'City' deals and a further £840m will be available to help other cities work on local transport priorities.
A commitment to tackle challenges in the housing market with a £44bn investment programme to raise housing supply to 300,000 houses per annum by the mid-2020s and a commitment to first time buyers.
The government is also committed to delivering 3 million apprenticeships by 2020 with the support of businesses through the Apprenticeship Levy. A further £80m of funding will be made available to small businesses to help them in engaging an apprentice.
Next month a £29m Construction Skills Fund will be open for bids to fund up to 20 construction skills villages across the country.
Consultations
 The Chancellor committed to setting out his overall path for longer-term public spending for 2020 and beyond at the Autumn Budget which will start with a detailed planning review which will take place in 2019.
Other Consultations include:
A new 'tech tax' to look at how tech giants are being taxed.
A possible new tax on single use plastic items.
Plans to reduce tax for the least polluting vans to "help the great British white van driver go green".
Comment from Martin Humphreys, FCCA – Partner & Head of MFW Tax Committee
"It took approximately 30 minutes for the Chancellor to cover the main points in his first Spring Statement.  The timing of the Autumn Budget under the new system should allow more time for scrutiny and consultation on draft tax legislation before it is introduced; hopefully, avoiding some of the U-turns of the past.  The Chancellor delivered a fairly upbeat message, which included higher than expected growth forecasts in the short term, a surplus in the current account for 2018/19 and the announcement of various consultations including headline grabbers such as the digital economy and single-use plastics.  Whilst the Chancellor indicated that there might be light at the end of the tunnel, with the on-going Brexit negotiations and other uncertainties around the world, the pathway out of austerity is bound to have some further twists and turns."
Need some help?
If you would like more information or tax assistance then please contact your local MFW office.
Further details on our tax services can also be found here.