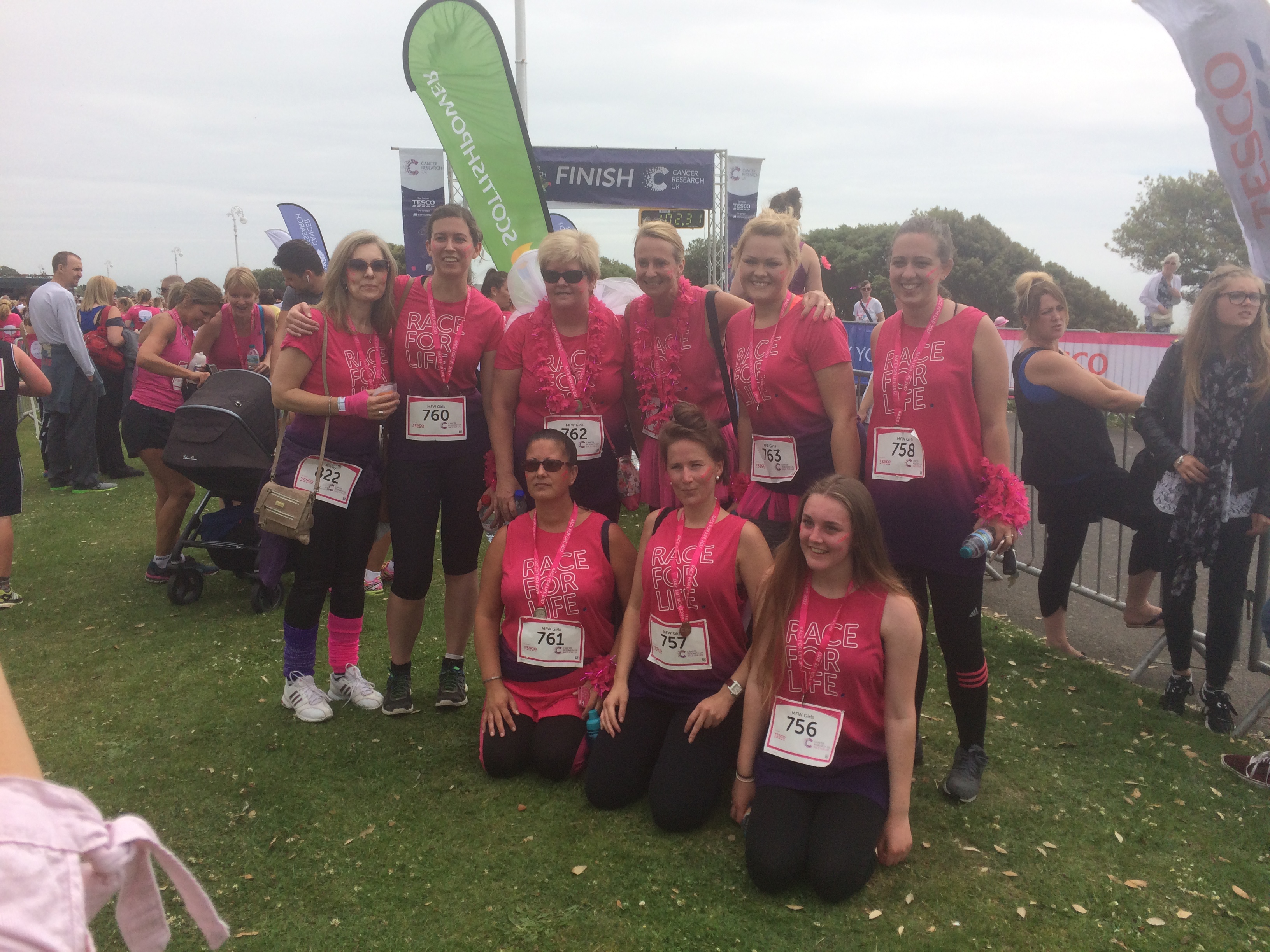 Posted by karengray - June 16, 2017 9:23 am Mammoth effort by MFW Girls in Dover Raised over £1500!
We are proud to say the Girls from our Dover office completed the Race for Life on Sunday 11th June in Folkestone raising funds for Cancer Research totalling more than £1500.
The Girls were 'running' for their colleague Jackie Joyce (now McHugh) who worked in the Dover office since 1977, this being her 40th year. She had various roles within the office during that time such as accounts, payroll, company secretarial and all manner of business administration, always ready to slot into her forever changing role for the day with a smile.
Jackie was diagnosed with cancer in 2008 and fought a long battle against this dreadful disease until Wednesday 14th June 2017 when the battle was lost.
J is for Jolly, happy & cheerful
A is for Adored, by family and friends
C is for Chatter, she did like to talk!
K is for Kindness, abundance thereof
I is for Interested, in everybody & everything
E is for Early, taken so young.
Thank you to everybody who has supported our Girls.
Looking to the future where no person should ever have to suffer this dreadful disease.