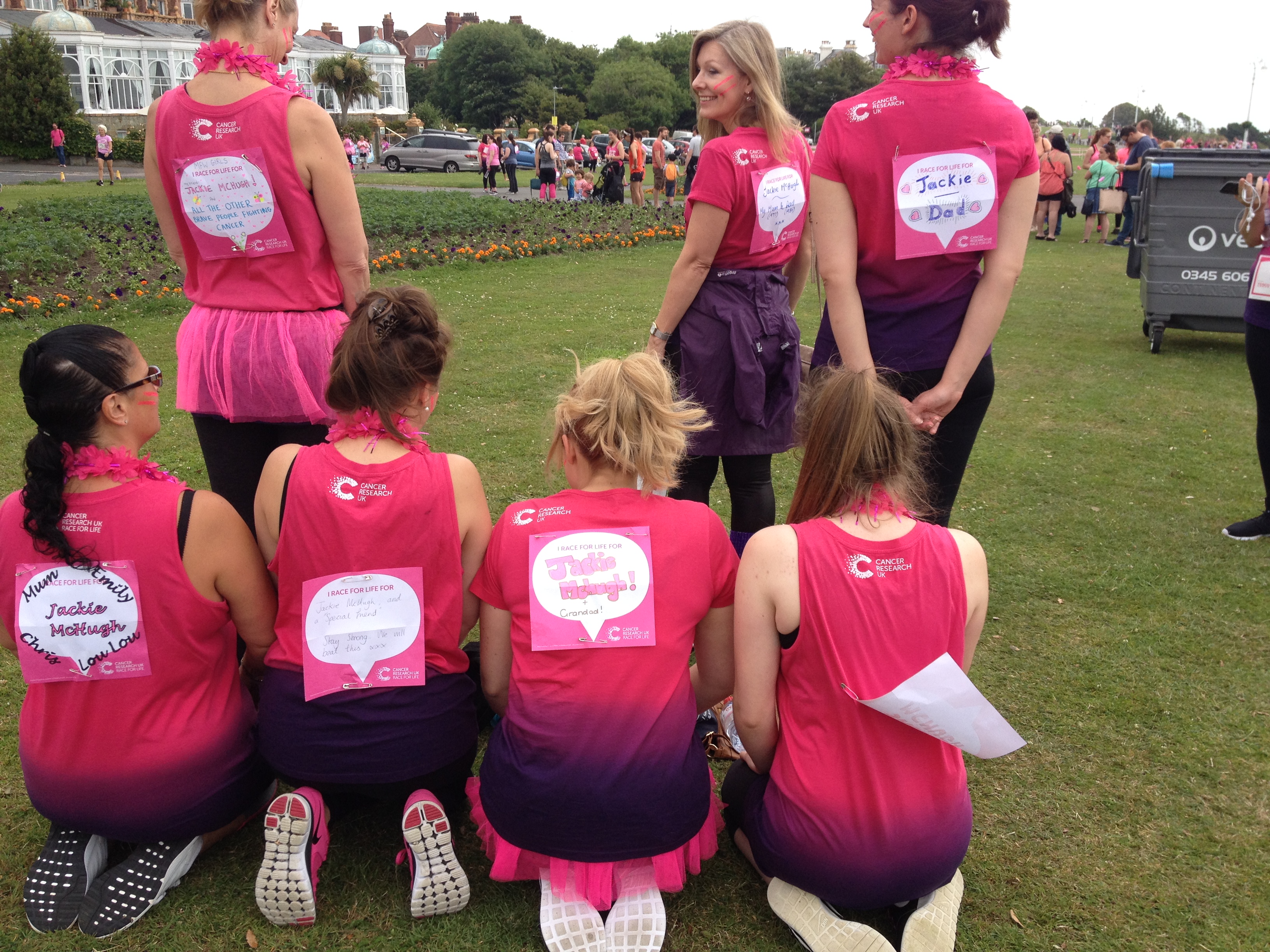 Posted by karengray - June 6, 2017 9:22 am MFW Dover office ladies running Folkestone Race for Life
Ladies from our Dover office will once again be running in this year's Cancer Research UK's Race for Life.  This year's event will take place Sunday 11th June at Folkestone.
Personal reasons
Whilst this is always a cause dear to their hearts our Dover office ladies want to raise even more money this year in recognition of their brave colleague Jackie McHugh who is herself very poorly fighting her own cancer battle.
If you wish you can help show your support by making a donation using the following link https://fundraise.cancerresearchuk.org/team/mfw-girls
About Cancer Research's Race for Life
Cancer Research hosts the Race for Life series of women-only events to raise money for research into all 200 types of cancer.  Further details on Race for Life can be found here https://raceforlife.cancerresearchuk.org/
We wish our Dover offices all the best in raising much needed money for further research into cancer.